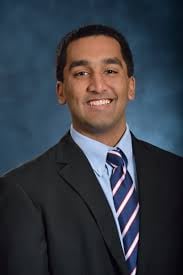 The Deloitte Foundation announced recipients of the 2021 Doctoral Fellowships in Accounting Award, with grants totaling $250,000 awarded to 10 Ph.D. candidates.
The Deloitte Foundation has awarded $25,000 grants to 10 top accounting Ph.D. candidates across the U.S. through the Deloitte Foundation's annual Doctoral Fellowship program. Given to students who plan to pursue academic careers upon graduation, the award is intended to support the 2021 recipients' final year of coursework and the subsequent year to complete their doctoral dissertation.
Epsilon Xi brother Anish Sharma '14 of Greenwood was named among this year's award recipients. Congratulations Anish!
While an undergraduate at Ole Miss, Anish was awarded the 2014 Sigma Nu Fraternity Man of the Year award. That same year he also won the Scholar of the Year based on outstanding academics.
The Deloitte Foundation, founded in 1928, is a not-for-profit organization that supports education in the U.S. through a variety of initiatives that help develop the next generation of diverse business leaders, and their influencers, and promote excellence in teaching, research and curriculum innovation. The Foundation sponsors an array of national programs relevant to a variety of professional services, benefiting high school students, undergraduates, graduate students and educators. Learn more about the Deloitte Foundation.